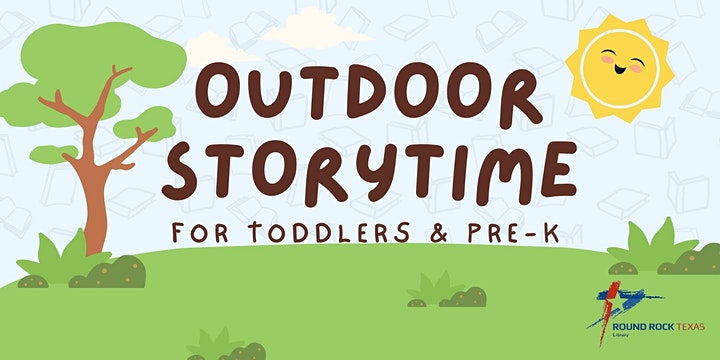 Outdoor Storytime for Toddlers and Pre-K
September 22, 2021 @ 10:30 am – 11:00 am
Storytime is back!
Round Rock Public Library invites toddlers and preschoolers (and their grownups) to a small, outdoor storytime in Centennial Plaza.
Join the storytime librarians for reading, singing, and creative movement.
Attendees must pre-register. Registration opens at 10 a.m. one week beforehand. Please reserve one ticket per family group.
Centennial Plaza is about half a mile away from the library, between McNeil Drive and West Bagdad Ave. We'll meet at the large shade structure in the middle of the plaza, right behind the McConico Building (home of the Municipal Court and Parks & Recreation offices).
We recommend bringing a blanket to sit on (and as a gentle prop to encourage social distancing), and possibly a shady umbrella or some sunglasses.
You might also enjoy: