Round Rock Restaurants Offer Grocery Staples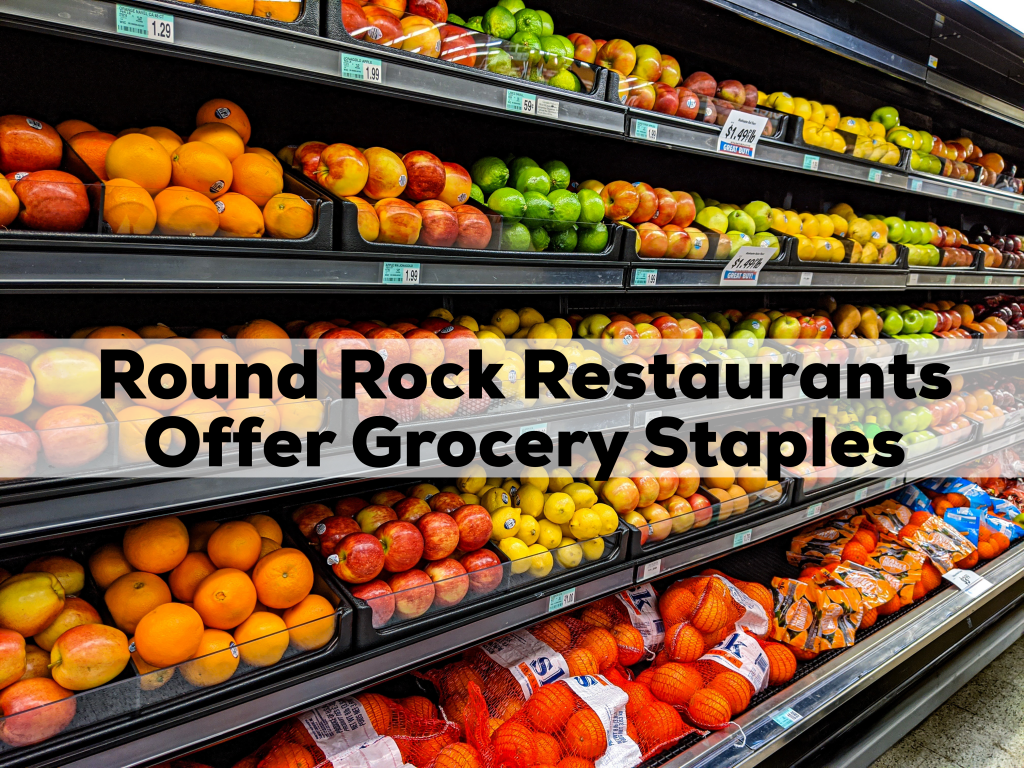 Many Round Rock restaurants are now offering grocery items/staples that you can purchase directly from them, bypassing the need to hit the grocery store. Cause let's face it – not only is it getting difficult to find open curbside pickup slots from the grocery store, many of the local stores are out of staples that we need.
And we think it's genius for these restaurants to offer many of these items to us. Take a look at what we were able to find in Round Rock:
Round Rock Restaurants Offer Grocery Staples
Saltgrass Steakhouse
We're now offering Saltgrass favorites for you to pick up, grill and enjoy at home with our Saltgrass Market menu! Call your local Saltgrass Steak House to order off of our Market Menu today: 
http://ms.spr.ly/6181TeT0d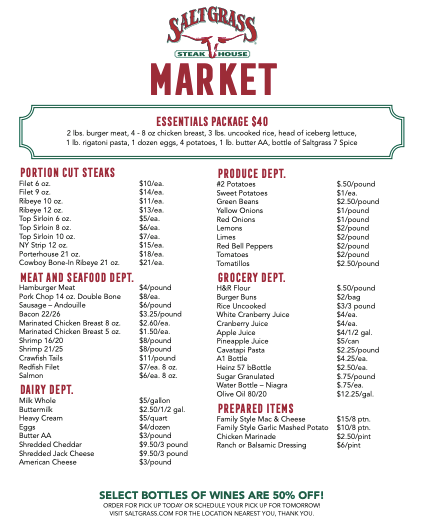 Craft & Racked Wine Bar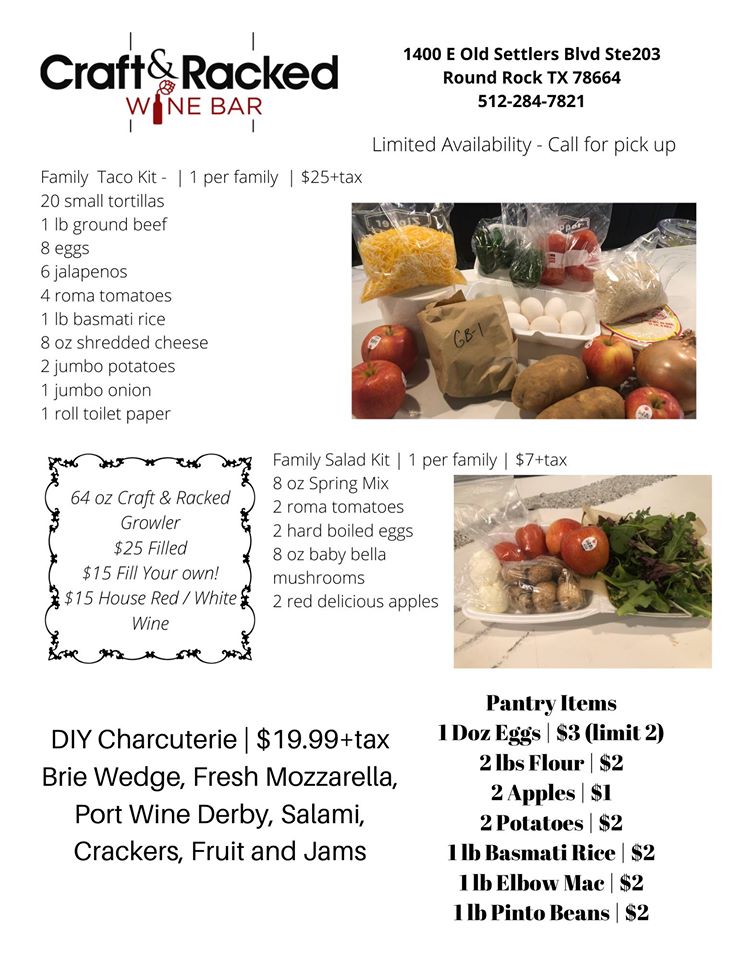 Round Rock Express
For #OpeningDayAtHome, the next meal kit from the Round Rock Express is available for purchase! You can get everything outlined on this menu for $175 plus tax, which is an average of $8.75 per meal serving plus all the groceries. Order here before 4 p.m. on Monday, April 13: https://atmilb.com/2UxZbSH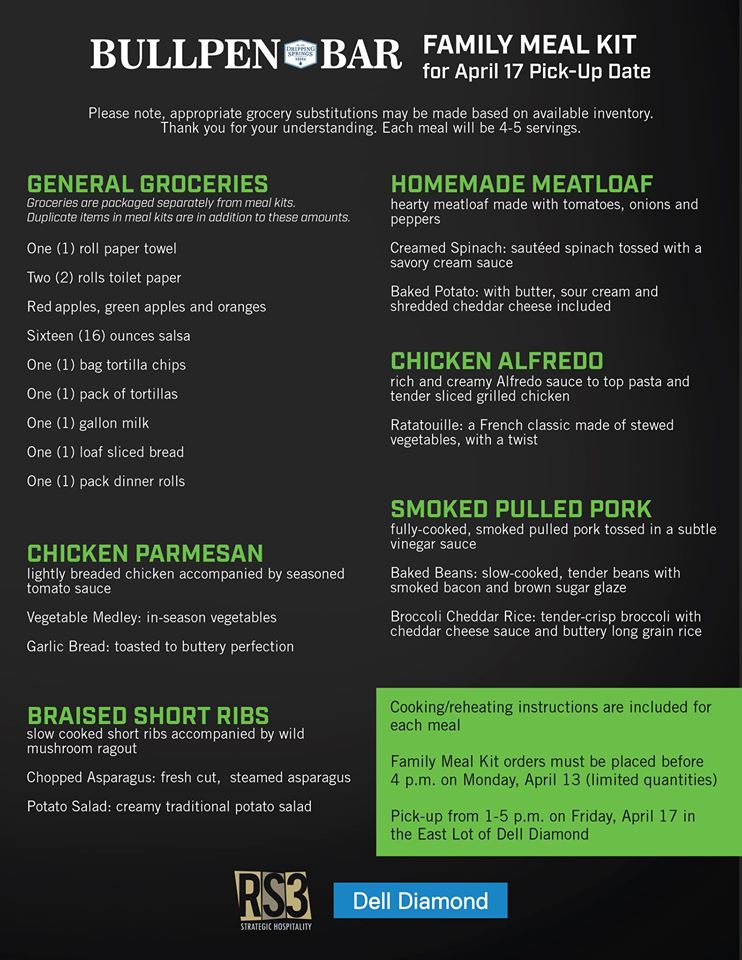 La Margarita
We got more family packages available for today. Call us now @ 512-388-1103 ☎️ 
We also have a full menu except for a couple of items ✔️https://lamargarita.us/ Open till 8pm 
Cafe Java
We are open and are ready to serve you!!!
Need some supplies for this weekend?
1lb Sugar – $3
2lb Flour – $2
1lb Margarine – $2
1 gal Toddy – $18
1 gal Tea – $5
2 1/2 doz Eggs – $8
Give us a call – 512-238-0700
Other Articles You May Enjoy