Round Rock ISD Approves 2019-2020 School Calendars
The Round Rock ISD Board of Trustees approved the academic calendars for 2018-2019 and 2019-2020 at its regular meeting on Feb.15, 2018.
The community had the opportunity to review and provide feedback on two options for the 2018-2019 and 2019-2020 calendars from Jan.19 to Feb.4. Upon review of community input by the calendar committee it was determined that Option 2, with an adjustment to the end date of the first and second six weeks period, would be presented to the Board of Trustees for approval.
The calendar committee, comprised of District and campus administrators and teachers, as well as elementary and secondary parents, designed the calendars in alignment with the most recent calendars and with consideration of feedback provided by community members.
The calendar committee considered the following parameters when creating the calendars:
The calendar must include 187 teacher duty days and 75,600 instructional minutes, which can include five days of Professional Development accounting for 2,100 of the total minutes.
The building of two bad weather days into the calendar through banked minutes. If a third or fourth day is needed, the Texas Education Agency (TEA) allows for a district to apply for a waiver. With banked days and the waiver taken into account, no designation of bad weather days is needed.
The District's distinction as a District of Innovation (DOI) allows Round Rock ISD to begin classes earlier than the public school requirement of following the third Monday in August.
A full-week break at Thanksgiving and two full weeks for Winter Break for staff and students.
To complete the school year before Memorial Day to ensure that high school students taking Dual Credit courses in the summer do not have overlapping semester calendars.
Professional development/staff work days in October, prior to winter break in December and prior to students returning after winter break, in February, and the day following Memorial Day.
Both approved calendars for 2018 – 2019 and 2019 -2020 feature a Dec. 20 – Jan. 7 break for students to provide families with additional travel days during the holiday season, with students returning for the spring semester on Jan. 8.
Are you New to Round the Rock?
We feature all events happening in Round Rock via our CALENDAR and our FACEBOOK page & FACEBOOK GROUP (make sure to join the group to not miss out on any exciting events.
And check out out 2018 Best of Round Rock list. Each year we poll YOU to find our the Best of Everything in Round Rock – restaurants, shops, physicians, and more. See the results of the 2018 Best of Round Rock here. And stay tuned for the Best of Round Rock 2019 coming very soon!
More Fall Fun in Round Rock:
Don't miss any of the FALL FUN happening in Round Rock over the next few months! We have so many fun things happening.
From Spooky, Scary fun for big kids to family fun for littles, check out this list for all the Halloween Events happening in Round Rock.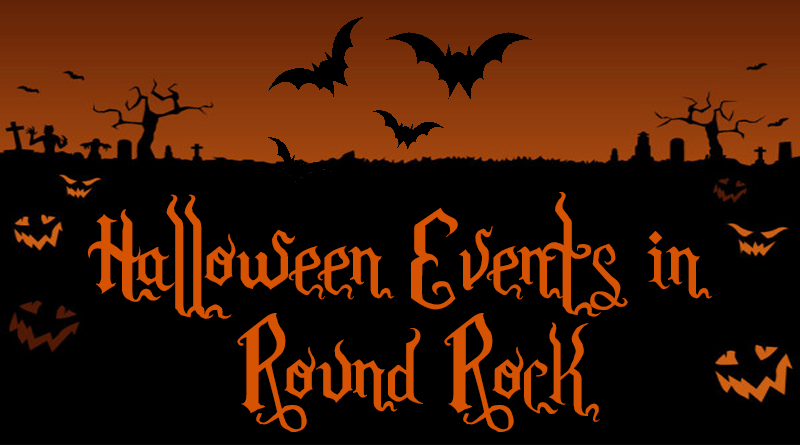 Halloween Events in Round Rock 
And it's not just limited to Halloween fun either! Now that the weather has cooled down a bit, check out all the different things we suggest to do in Round Rock – without having to go south of Highway 45!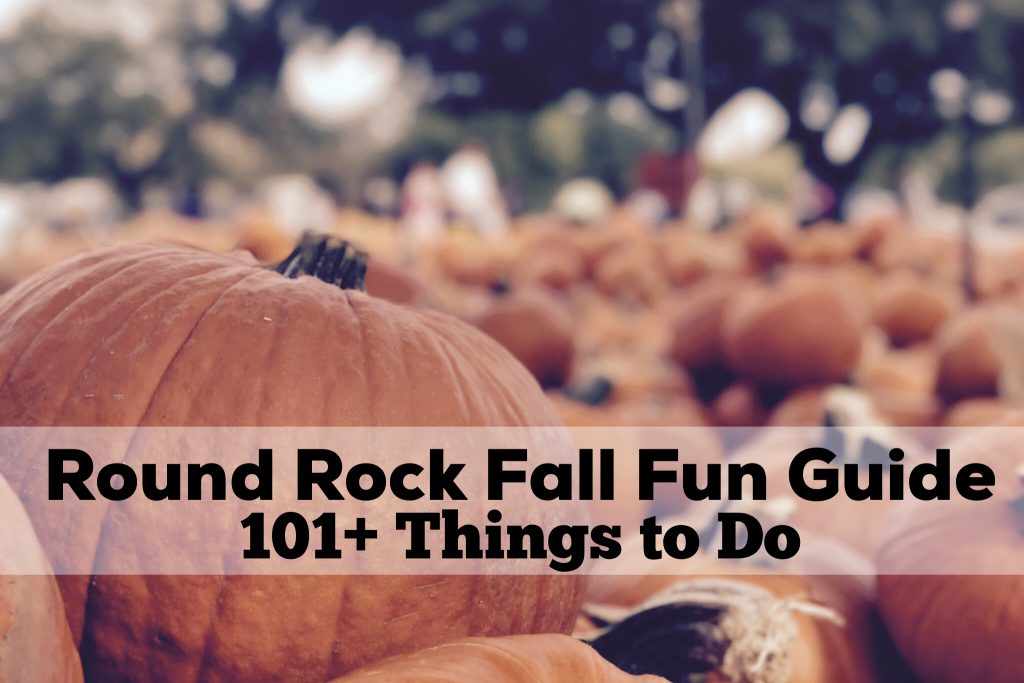 Beyond Halloween, check out all the Fall Festivals, Pumpkin Patches and events happening throughout the months of September and October.