RRISD Extended Virtual Learning Proposal
Ahead of the RRISD School Board of Trustee' special called meeting to discuss extending virtual learning, their proposal was released to give parents and students a better idea of what it could look like.
The Round Rock Independent School District Board of Trustees called a special board meeting for Thursday, August 27, 2020 starting at 5:30 p.m. This will be a virtual meeting – no physical location is being held for this meeting.
In the interest of avoiding large gatherings and promoting social distancing during this pandemic, one or more trustees may participate in person at Round Rock High School Old Lecture Hall, 300 Lake Creek Drive, Round Rock, TX 78681 or remotely by teleconference or videoconference.
Please note that there is no physical location for the public to attend this meeting in order to ensure safe social distancing during the COVID-19 pandemic, and it is only accessible to the public via live stream on the Round Rock ISD website.

RRISD Facebook Event Post
The public is invited to virtually attend the meeting at this website:
https://roundrockisd.org/about-rrisd/board-of-trustees/board-meetings/
We clicked thru to the Agenda link to see what the reason for the meeting being called and found that the only Discussion & Possible Action item was this:
Discussion and Possible Action to Extend Virtual Learning Through a Phased Opening Approach
There will be a COVID Update presentation given by Dr. Danny Presley before the discussion of extending virtual learning.
The public is invited to give comments at the beginning of the meeting:
Public comments will be limited to topics on the agenda. Individuals wishing to address the Board of Trustees must sign up between 12:00 p.m. and 2:00 p.m. on August 27, 2020. https://forms.gle/oWdZmDTg89Fmdj3e8
RRISD Extended Virtual Learning Proposal
Here are the slides that Board Member, Cory Vessa, posted on her Facebook page Thursday morning: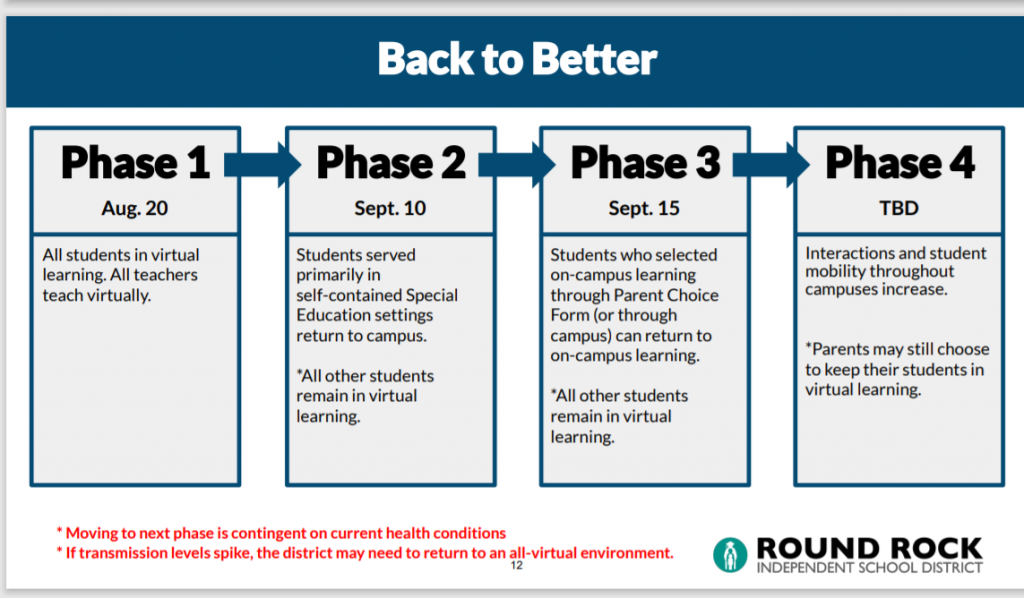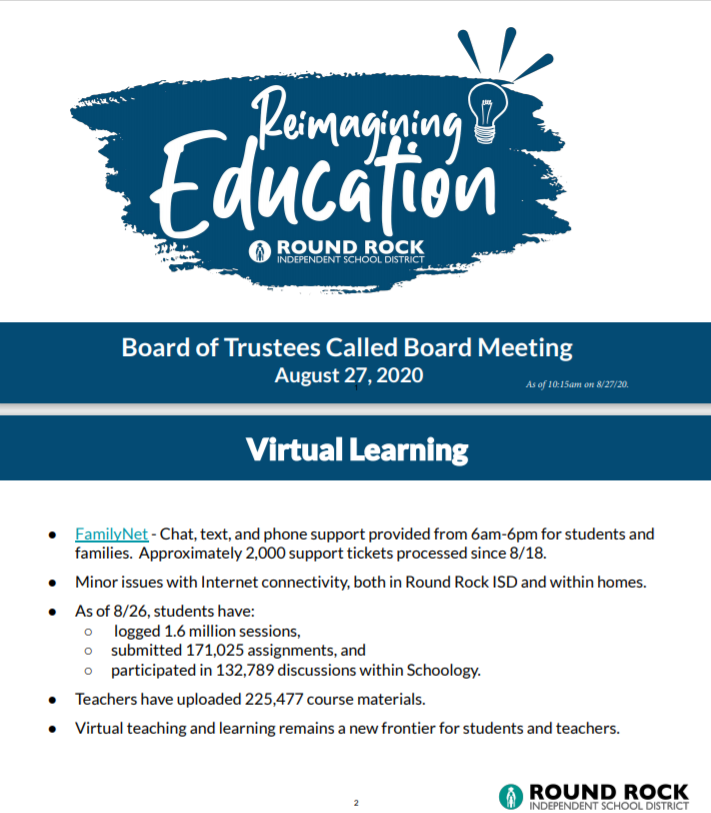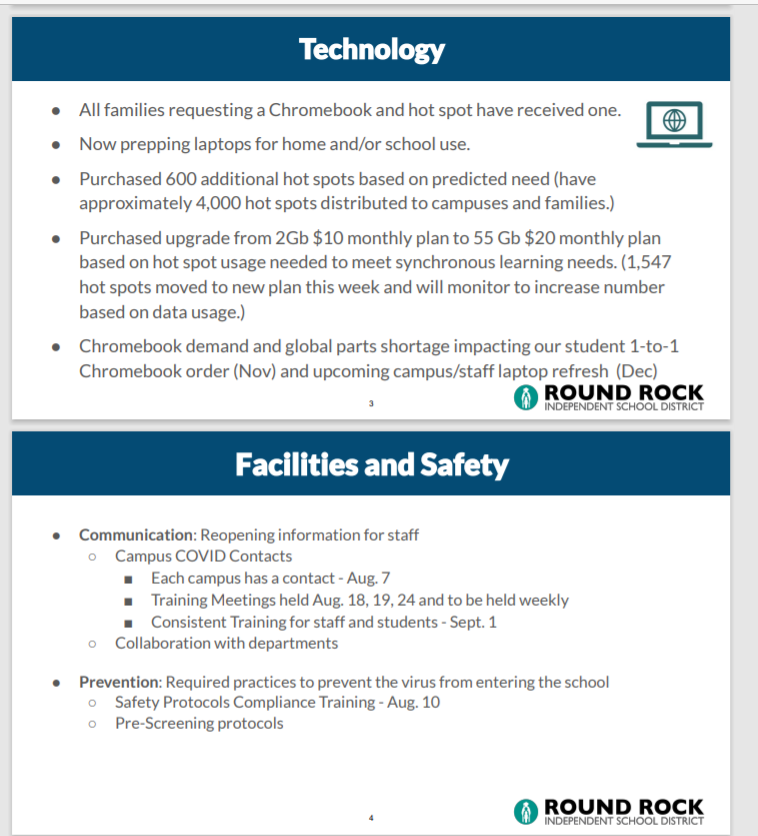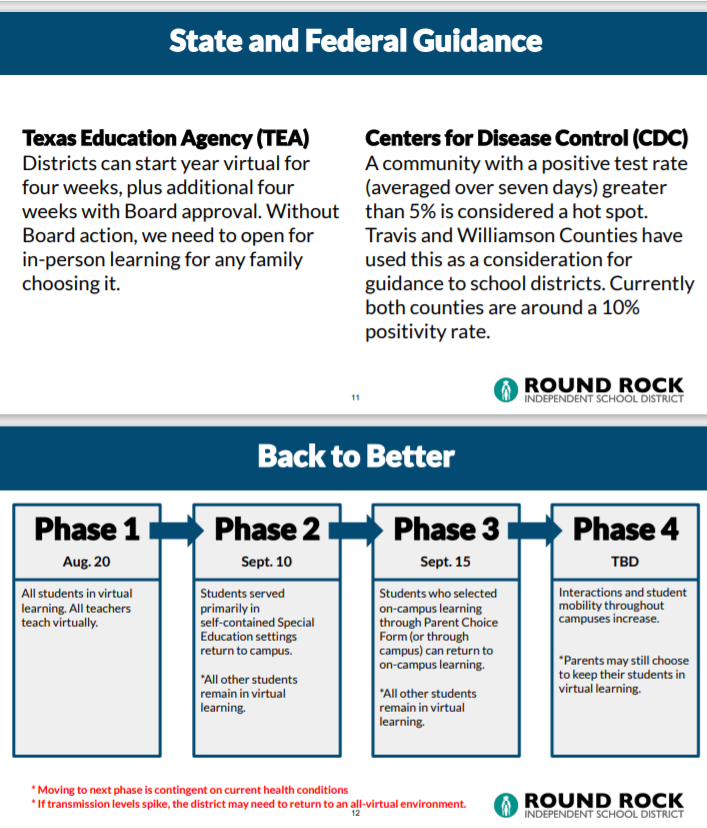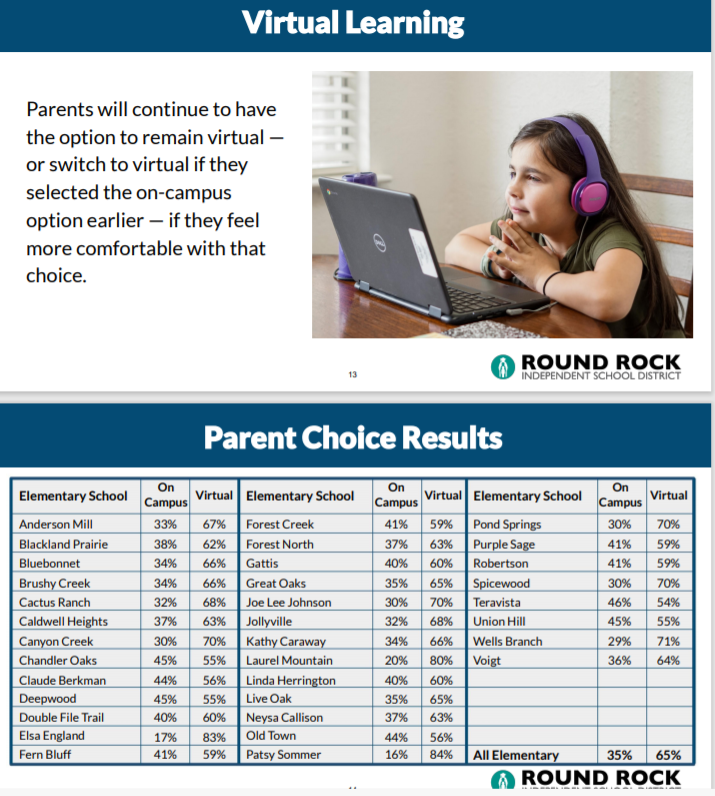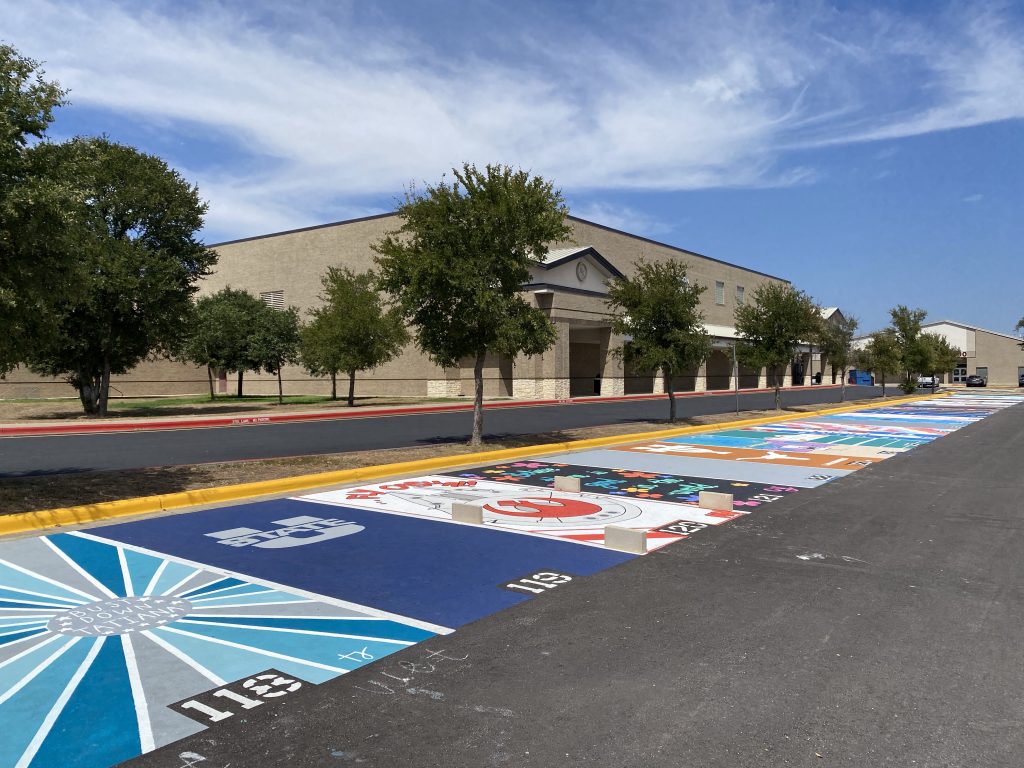 Have you seen the amazing parking spots that the Senior Round Rock High School students have created? They may not be back at school year, but they have already left their mark! Click here to see these spots!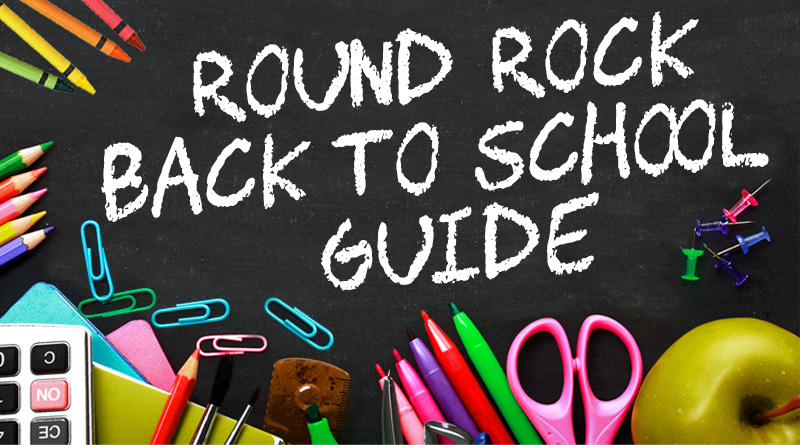 Who's ready for Back to School? Kids go back to school this week and we have all the information you need to be ready – school bell times, schedules, school calendars and more. Make sure to save this link for future reference! Click here for more information.
Are you looking for ways to keep your children occupied after school? Take a look at all the options available in Round Rock from academic tutoring to dance and karate and art. So many fun options! Click here for more information.