RRISD Board of Trustees Extend Virtual Learning By One Week
In the RRISD School Board of Trustee' special called meeting to discuss extending virtual learning, the board decided to extend virtual learning for the district by one week. Their proposal was released earlier in the day to give parents and students a better idea of what it could look like.
The meeting included presentations from community members – parents and teachers – to the school board. And then the below slides were presented by various RRISD staff members.
Dr. Steve Flores interjected in the presentation to remind viewers and the board that TEA has only given Texas schools 8 weeks of virtual learning total. The expectation is that all Texas schools will be open for on-campus learning after that.
Also, it was confirmed that RRISD children can attend school virtually all school year.
The meeting closed with a vote to go with the proposed plan below – moving to Phase 2 on September 10 for Special Education students and to move to Phase 3 on September 15 for all students who elected on-campus learning.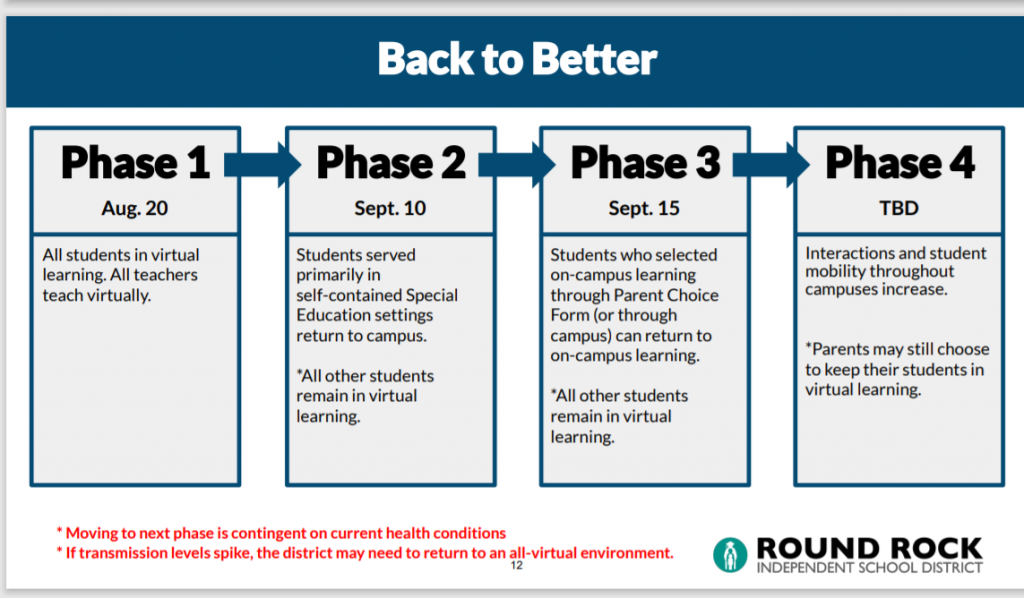 The presentation will be sent to all RRISD families on Friday, August 28 and families will be asked to provide feedback. They want to hear what the community thinks about the proposal before the RRISD Board meets to vote on it next Thursday, September 3.
Additionally, the board will reassess the COVID numbers from both Travis & Williamson counties at this meeting to see if an extension of virtual learning needs to occur.
RRISD Extended Virtual Learning Proposal
Here are the slides that were presented during the board meeting: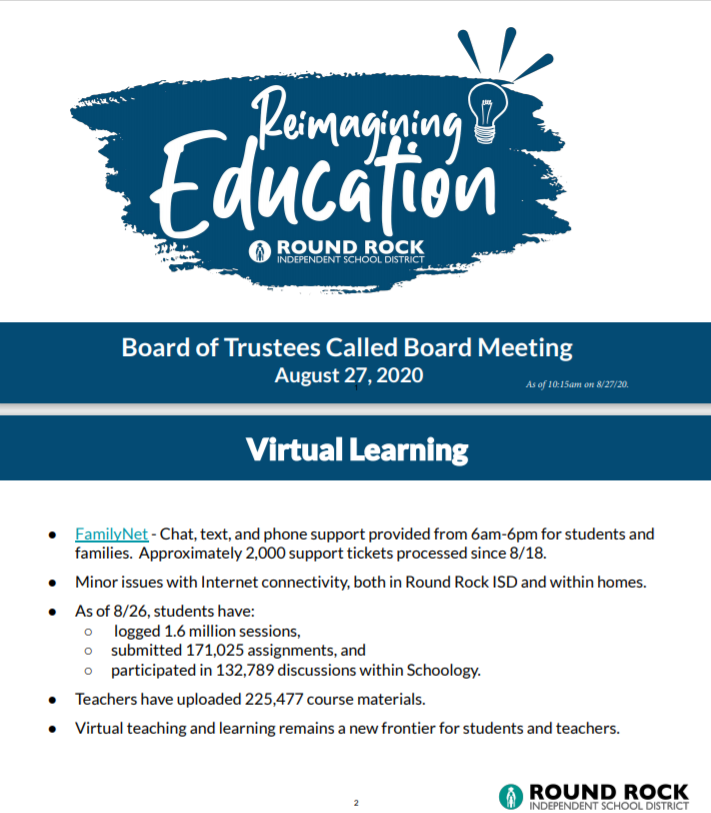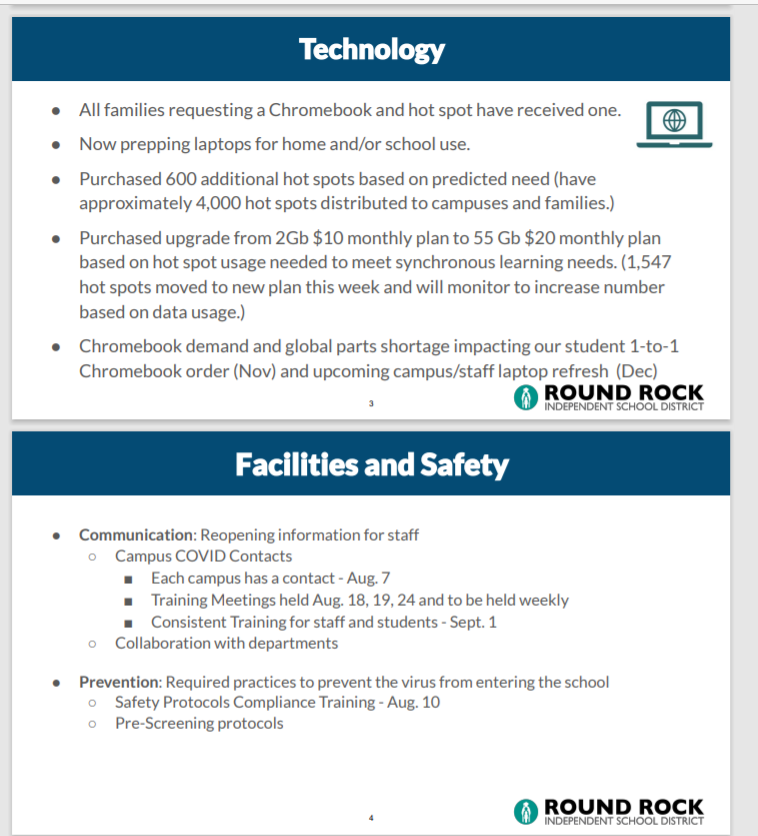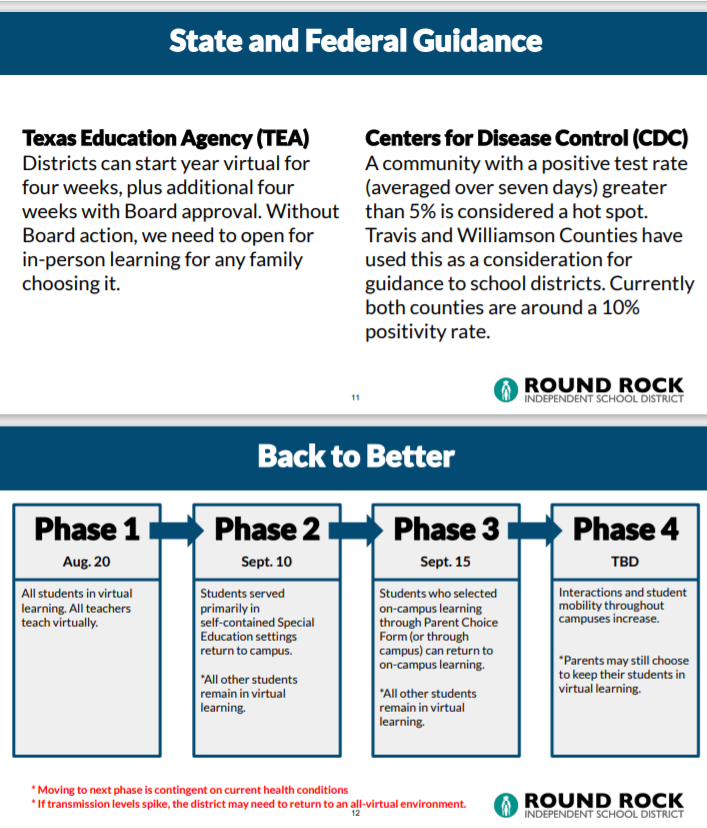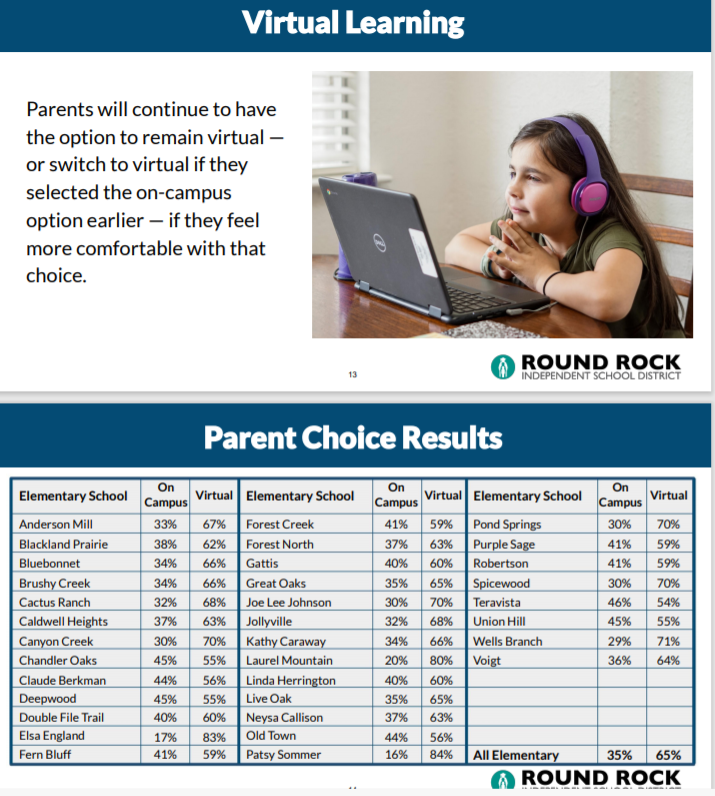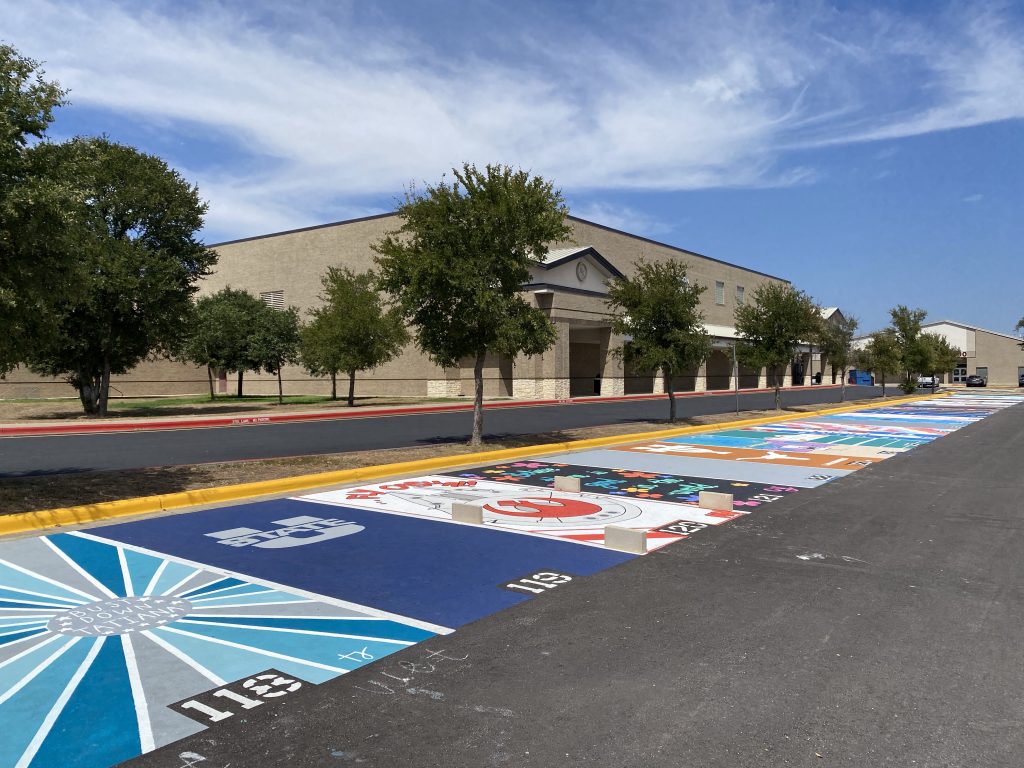 Have you seen the amazing parking spots that the Senior Round Rock High School students have created? They may not be back at school year, but they have already left their mark! Click here to see these spots!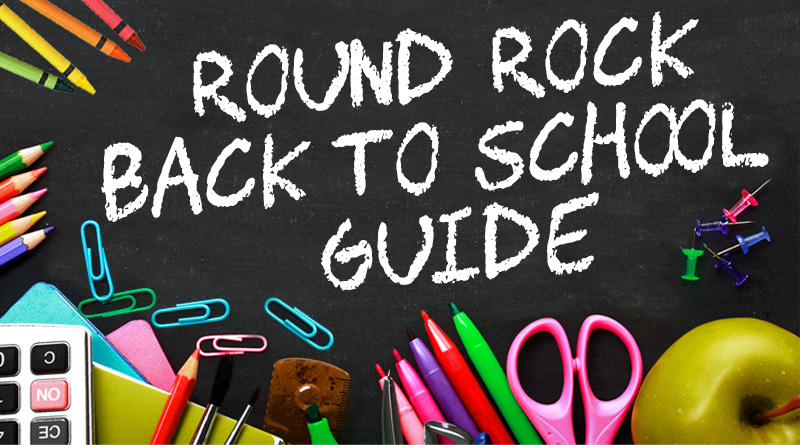 Who's ready for Back to School? Kids go back to school this week and we have all the information you need to be ready – school bell times, schedules, school calendars and more. Make sure to save this link for future reference! Click here for more information.
Are you looking for ways to keep your children occupied after school? Take a look at all the options available in Round Rock from academic tutoring to dance and karate and art. So many fun options! Click here for more information.