What's Happening this Week in Round Rock: July 15-21, 2019
Looking for something fun to do this week in Round Rock?  Check out our Round Rock Event Calendar.  Here's a few fun things we found to do this week!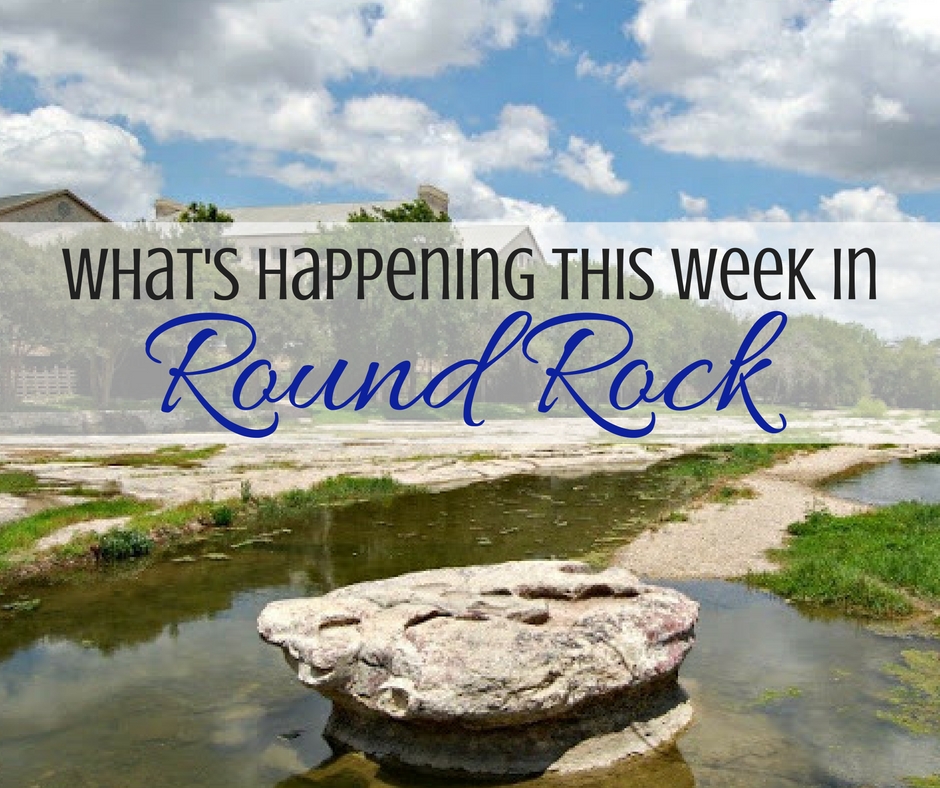 What's Happening in Round Rock
Special Events at the Library This Week
It's gaming week at Round Rock Public Library. Come play games pulled from the library's extensive collection. Enjoy come-and-go fun on Monday, July 22, 2019 at Family Game Day. We'll have games for big kids and little kids, games featuring strategy or luck, games that fit on tables and games in fun, giant sizes. You can play alone or play with family and friends. You get to choose, and maybe make new friends along the way.
The Round Rock Public Library welcomes Matt Tardy's Juggling Show and Workshop (ages 12-18) on Tuesday, July 23, 2019.
Tweens (age 8-12) are invited to the Library's Super Smash Bros & Mario Kart Challenge at Round Rock Public Library on Thursday, July 25, 2019. Join in for video games, board games, snacks, and fun! Do you have what it takes to be the gaming champion? Show off your Wii U skills as you compete against friends and strangers in head-to-head rounds.
The Round Rock Public Library invites you to Space Science Stations at the Library on Saturday, July 27th to explore planetary and space science with interactive, come-and-go stations. The activities are presented with support from the Good Water Master Naturalists and the STAR_NetLibraries Project, whose founding partners include NASA and the Lunar and Planetary Institute. This free activity welcomes families with children of all ages, although kids older than 18 months through elementary school may enjoy the activities best.
This Week with the Round Rock Express
The Round Rock Express always has fun events happening along with a great baseball game.  Take a look at the upcoming events happening This Week at the Dell Diamond. Tuesday, July 23rd is Autism Awareness Night and $2 Taco Tuesday; Wednesday, July 24th is The Masked Singer Night, Winning Wednesday, & Strike Out Hunger; Thursday, July 25th is The Office Tribute Night & Thirsty Thursday.
Family Friday Night Lights Workout
Bring the whole family out for some FREE football fun on Friday, July 26, 2019 for a Family Friday Night Lights Workout at the Round Rock Multipurpose Complex! The whole family will enjoy a workout together AND play a little Iron Ball afterwards under the big lights. Obstacle courses, vendors, concessions and more! No registration is required BUT if you grab your FREE ticket through this event post, you will be entered into drawings for a chance to win really cool prizes. See you there!
Flix Brewhouse presents Jurassic Park (PG-13)
Flix Brewhouse Fan Fest presents Jurassic Park (PG-13) on Tuesday, July 24, 2019.
MAD Productions Presents Frozen Jr
MAD Theatre presents Frozen, Jr. from July 25 – August 3, 2019. The enchanting modern classic from Disney is ready for audiences of all ages! Frozen JR. is based on the 2018 Broadway musical, and brings Elsa, Anna, and the magical land of Arendelle to life, onstage. The show features all of the memorable songs from the animated film, with music and lyrics by Kristen Anderson-Lopez and Robert Lopez, plus five new songs written for the Broadway production.
RRISD's Back to School Celebration
Get ready to go back to school by attending Round Rock ISD's Back to School Celebration on Sunday, July 28, 2019. The event will be held at Dell Diamond. The RRISD Back to School Celebration will include lunch, hearing and vision exams, baseball and soccer clinics, and FREE school supplies. Come join Round Rock ISD Partners in Education Foundation, Round Rock ISD, Round Rock Police Department, Round Rock Police Foundation and the Round Rock Express for a FREE event for the community!
Check out what else is happening in Round Rock!