What's Happening this Week in Round Rock: October 22-28, 2018
Looking for something fun to do this week in Round Rock?  Check out our Round Rock Event Calendar.  Here's a few fun things we found to do this week!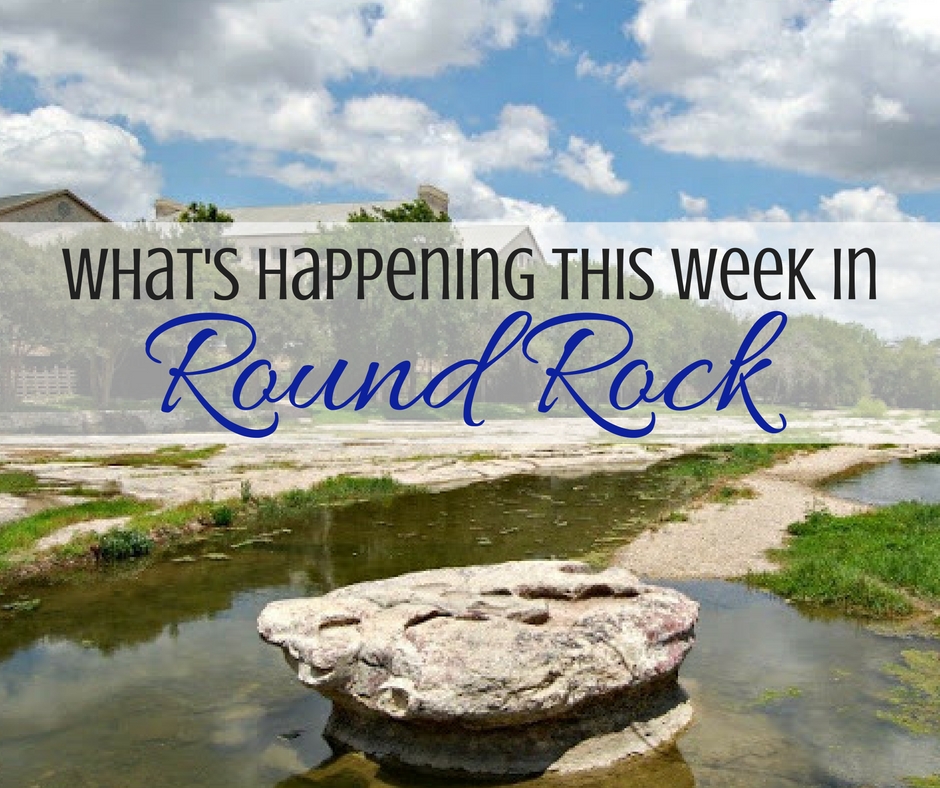 What's Happening in Round Rock
Check out the special events being held at Flix Brewhouse this week!
Flix Brewhouse presents Buffy the Vampire Slayer on  Tuesday, October 23th, The Thing (1982) on Thursday, October 25th, Casper (PG)  and They Live (R) on Saturday, October 27th.
Book Character Pumpkin Decorating Contest
The Round Rock Public Library hosts a Pumpkin Decorating Contest that begins on Tuesday, October 24 and lasts through Tuesday, October 31, 2018.
Costume Fun Day and Contest at Catch Air Round Rock
Catch Air Round Rock is hosting a Costume Fun Day and Contest on Wednesday, October 24, 2018 from 4:30 – 6:00 pm. Come in costume to receive $2 off admission, Costume contest starts at 4:30p and the winners will be chosen promptly at 6p.Come celebrate on Wednesday October 24th, that's 7 days before the actual Halloween day. Just a few of the highlights planned include multiple room activities, treats, raffles, games, and fun and safe activities for everyone. Oh! And, it's $2 OFF your admission if your kid shows up in a costume.
Halloween Parties at the Library
The Round Rock Public Libraries will host Halloween Parties for children during the week before Halloween.
Play for Fall Fundraising Event
The Play for Fall Fundraising event is back benefiting the Play for All Park on Friday, October 26, 2018. PLEASE NOTE THE CHANGE IN DATE DUE TO FORECASTED WEATHER ON THE ORIGINAL DATE.
Halloween ComicFest 2018 at Rogues Gallery
Halloween ComicFest takes place at Rogues Gallery Comics every year on the Saturday on or before Halloween and at participating comic shops worldwide, with this year's event taking place on Saturday, October 27, 2018. This year's free comic offerings include DC Superhero Girls, Ghostbusters, Hellboy, Sabrina, and lots more!
Kids Pumpkin Decorating Workshop
Join Texas Backyard at H-E-B RR4 for their 3rd annual kids pumpkin decorating workshop on Sunday, October 28, 2018. Cost is $5 per child and includes a pumpkin and supplies. H-E-Buddy will be available for pictures, and there will be a costume contest at 12:00. This is a family friendly event!
RRISD PIE Foundation and RRPD Trunk or Treat
The Round Rock ISD Partners in Education (PIE) Foundation has partnered with the Round Rock Police Department (RRPD) will host their 4th annual Round Rock Operation Blue Santa Trunk or Treat event on Sunday, October 28, 2018.
Don't miss all the Fun Happening in Round Rock!