What's Happening this Week in Round Rock: Apr 30 – May 6, 2018
Looking for something fun to do this week in Round Rock?  Check out our Round Rock Event Calendar.  Here's a few fun things we found to do this week!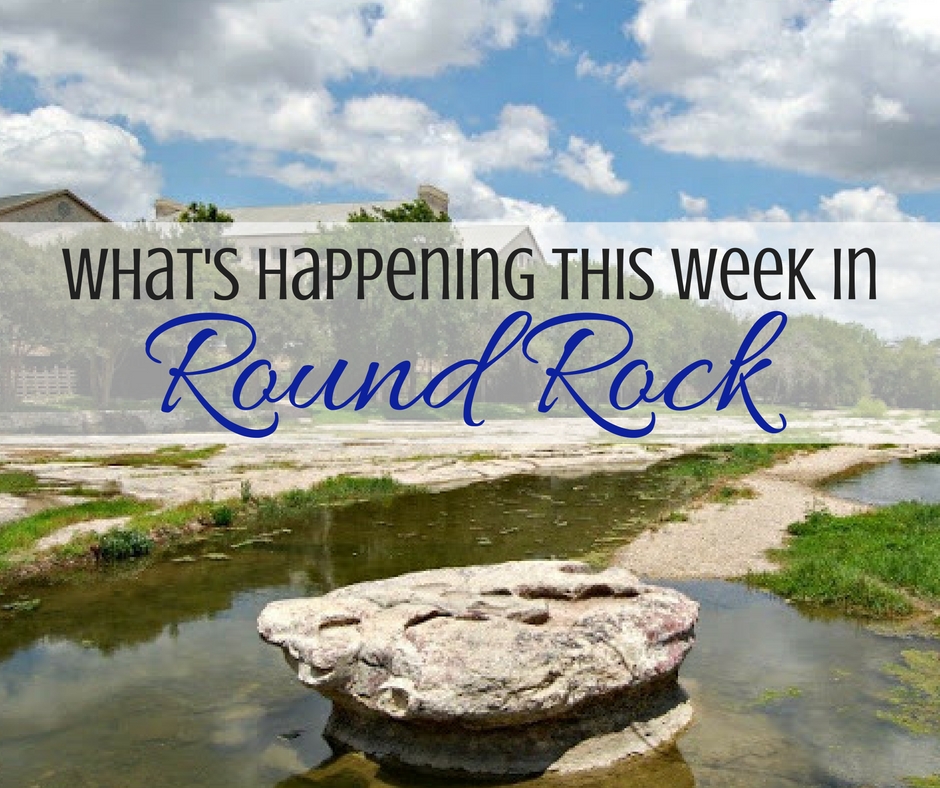 What's Happening in Round Rock
Ballet Folklorico at Rockin' Kids Club
At this very special session of Rockin' Kids Club, we're excited to welcome Round Rock Ballet Folklorico as we celebrate Dia de los Ninos, Dia de los Libros on Monday, April 30, 2018.
Rock ISD STEMFest
On Friday, May 4, 2018 all things Science, Technology, Engineering and Math (STEM) will descend upon Prete Plaza in Downtown Round Rock. STEMFest is a free, family-friendly event that features out of this world STEM activities designed to inspire students, Pre-K through middle school.
Wagon Dinner at Old Settler's Park
Saddle up for some cowboy fixins, fun, and music at a ChuckWagon Dinner on May 4, 2018 at Old Settler's Park. Join us for good food and fun at our Chuck wagon Dinner the night before Pioneer Day. Tickets are $20 for members and $25 for non members, they include, drinks, dinner, and dessert!
Play Ball Tour at the Round Rock Express
How exciting is this??  The 2018 2018 LEGO Play Ball Tour will visit Dell Diamond during the games of the Round Rock Express May 4-6, 2018. Families can arrive early for playtime before enjoying our National Pastime. Participation in the LEGO Play Ball Tour is free for all fans with a game ticket.
Miler Family Adventure
The Round Rock Parks and Recreation Department presents the FREE Muddy Miler Family Adventure on  Saturday, May 5, 2018 at Old Settlers Park. The Muddy Miler is a themed 1 mile adventure run offering the entire family exciting mud obstacles the whole family will enjoy. WARNING: You will get muddy from head to toe if you want to conquer the Muddy Miler!
Williamson Museum Pioneer Day
Come out to Old Settlers Park for the Williamson Museum's Pioneer Day on Saturday, May 5, 2018 at the Old Settlers Park! This event is free and open to the public! Dip candles, churn butter, make corn husk dolls and rag balls, or wander through reenactment camps and a fully stocked general store. Fun for the whole family!
Rock Symphony and Anton Nel present Beethoven's Emperor Concerto
Round Rock Symphony and Anton Nel will present Beethoven's Emperor Concerto on May 6, 2018 at the Klett Center for Performing Arts. This is a follow-up performance to their February 2015 presentation of Beethoven's Third Piano Concerto. With enthusiasm, Stefan Sanders, musical director and conductor of Round Rock Symphony conveys, "We are very honored to call Anton our friend. His artistry and generosity are incredibly meaningful to us and each opportunity to make music with him is a special gift to the orchestra and audience." This performance is co-produced with Georgetown Symphony Society.
Don't miss all the Fun Happening in Round Rock!