What's Happening this Week in Round Rock: July 8-14, 2019
Looking for something fun to do this week in Round Rock?  Check out our Round Rock Event Calendar.  Here's a few fun things we found to do this week!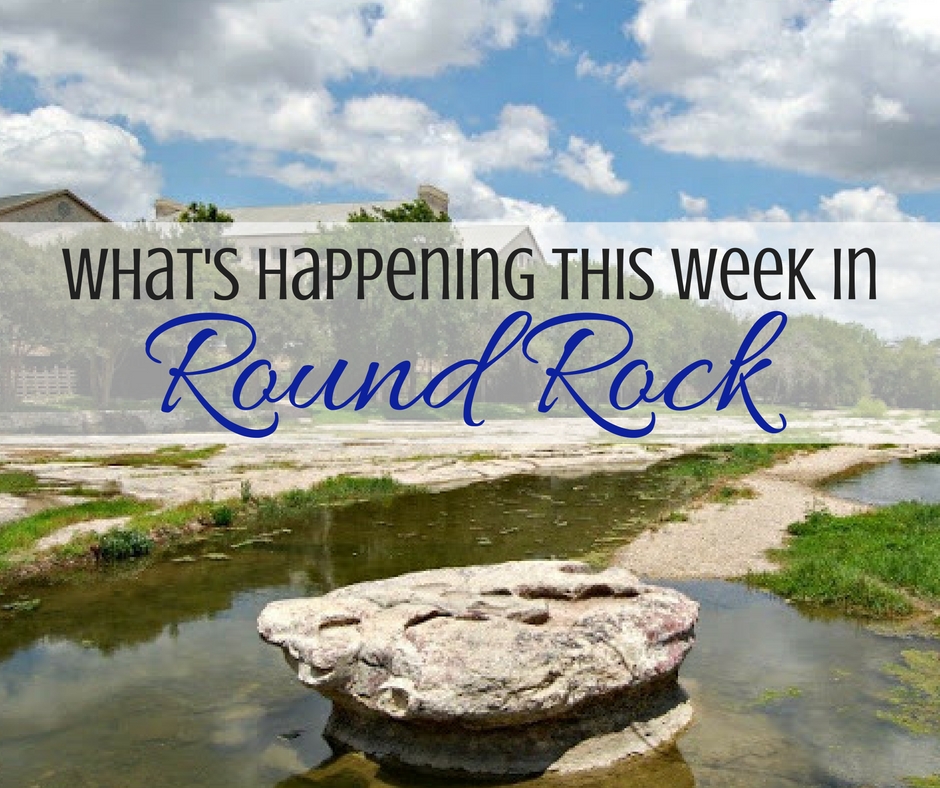 What's Happening in Round Rock
Jul 8&9: Play Zone with Pete the Cat at the Library
Jul 8-11: Scholastic Book Fair at the Library
Jul 10: Round Rock Firefighters Visit the Library
Jul 10: Jedi Training at the Library (ages 6+)
Jul 11: Teddy Bear Clinic at the Library
Jul 11: Chew & Chat with Mari Mancusi (ages 8-18)
Jul 12: Space-themed Playtime at the Library (ages 1-8)
Jul 13: Yoga on the Plaza
Jul 13: The Magik Theater Presents The Ugly Duckling
Special Events at the Library This Week
The Round Rock Public Library hosts a Scholastic Book Fair at the Library featuring paperback books kids love from July 8-11, 2019.
Visit Round Rock Public Library for a special Play Zone with Pete the Cat  on July 8 & 9, 2019 featuring some of the library's fun items for creative play. This free, come-and-go event will be held instead of the regularly scheduled Preschool Storytime. As an added treat, Scholastic character Pete the Cat will on hand to greet the kids and pose for photos.
Round Rock Firefighters Visit the Library on Wednesday, July 10, 2019! Enjoy a come-and-go casual meet-and-greet with a few of Round Rock's firefighters. See their equipment up close, and get to know them as trustworthy helpers who show up when you might be feeling afraid. If we're extra lucky, we'll have a fire truck parked outside (the trucks and crews are always ready to roll if someone needs help).
The Library welcomes the Lone Star Saber Saber Academy for an evening of Jedi Training on Wednesday, July 10, 2019. This come-and-go activity is perfect for Jedi and padawans ages 6 years and older. Participants will have a chance to train in small groups throughout the evening. Enjoy some time watching the other groups while you await your group's turn to train. Costumes are welcome.
Come for a morning of imaginative come-and-go play at the Library. One of the play stations will be a
Teddy Bear Clinic
, staffed by healthcare professionals from Baylor Scott and White. Kids can pretend to be the grownups supporting their stuffed animals through a well-check. We'll have some stuffed animals available for kids to borrow, too. We'll have several additional playstations where kids can move their bodies, work their fingers, and stretch their imaginations.  This activity is best enjoyed by ages 1 – 7.
The Round Rock Library Public Library will host a
Chew & Chat with Mari Mancusi
 on Thursday, July 11, 2019 pm. Texas author Mari Mancusi  will join us to share her books and creative writing process. Pizza and refreshments will be available for first arrivals.
Bring the family to the Round Rock Public Library for a special theater event on Saturday, July 13, 2019. The Magik Theatre presents a fun and lively performance of the
The Ugly Duckling
 for children of all ages. Join the fun in Meeting Room C! Space is limited and is available on a first come, first served basis. This activity replaces our regular Family Storytime.
Check out what else is happening in Round Rock!